Dean C. Ritter was born with bi-lateral hearing loss in 1922, in Vandalia, Illinois.  During his childhood, Mr. Ritter's educational opportunities were limited to the third-grade, due to the lack of hearing-related services at the time.
Dean was an only child who remained mostly isolated during his childhood due to his hearing loss.  It was this lack of opportunity at the time that motivated Dean to will his inheritance to be distributed as scholarships to students with hearing loss to help them continue their education.
Mr. Ritter never learned sign language and communicated strictly by lip-reading. A lifelong janitor in various factories, Mr. Ritter saved virtually every penny he ever made and because of this others with hearing loss will be able to benefit from his life.
Dean Ritter became a loyal customer of Davis Chevrolet (owned by Dean Ritter Executive Director Mike Davis) in 1991.
Dean communicated so well with Mike during their business relationship that Mike did not know he was deaf until he became his informal care taker in 2001.
Several times a week, Mike would make the trip from St. Elmo to Vandalia (about 15 miles) to make sure Dean had food, to help him with chores around his house, to help him with is bills, and to spend time with him.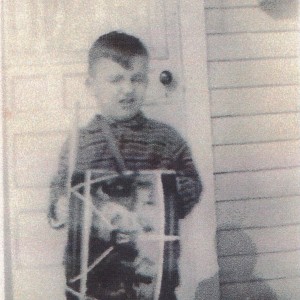 It was this relationship that caused Dean to appoint Mike to set up the Dean Ritter Foundation upon his passing.
Because of Mike's ownership of Davis Auto Center (formerly Davis Chevrolet) he has appointed his daughter Heather (Davis) Nelson to run the day-to-day operations of the foundation.
The Dean Ritter Foundation is a great example of how the kindness of one unassuming, selfless person can make a huge impact on society and benefit many students for years to come.